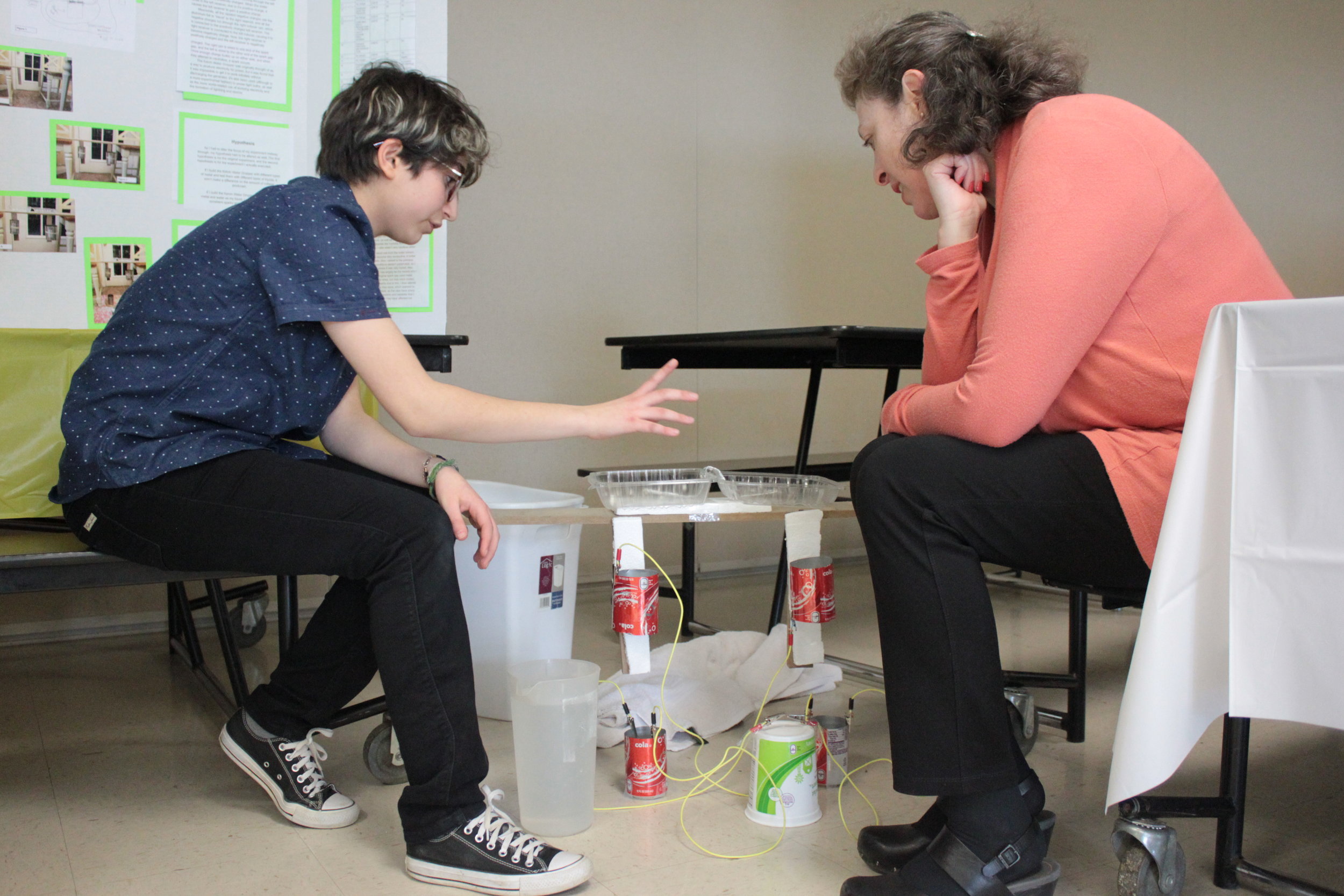 Our Science program is set up so all ages can get the most of their experiences! Hands-on projects and labs for all grades help build confidence and understanding, and each spring brings students the opportunity to present what they're passionate about.
In the Lower School (K-4), students explore the natural world with hands, eyes, ears and noses. Learning the Scientific Method by trial & error, they narrow their interests through the year and present their favorite aspects of science during "Celebrate Science! Day," a judgment-free zone for experimentation and adventure.
The Middle School (5-8) and High School (9-12) classes use our outdoor spaces as often as possible for research and examination. Each year, students participate in local and regional Science Fairs (such as the Frederick County Science and Engineering Fair), with several students taking home prizes each year!